ABOUT LUMIFORTE

Lumiforte develops, produces and sells innovative coatings and line marking agents. Our customers are distributors, dealers, contractors and wholesalers all over the globe. The horticulture coatings (ReduSystems and Sudlac) provide for a better greenhouse climate for the cultivation of vegetables, fruits, and flowers. We focus on the international greenhouse sector and export our products to more than 70 countries. In Europe, we operate as a specialist in line marking for sports fields (Selectline).
Lumiforte has two state-of-the-art production plants in the Netherlands and France. We provide work for more than 70 employees. We have all needed business units (R&D, production, marketing, sales, and logistics) in-house. Our sales offices are in the Netherlands, France, Spain, Russia, Mexico, Canada, China, and Japan.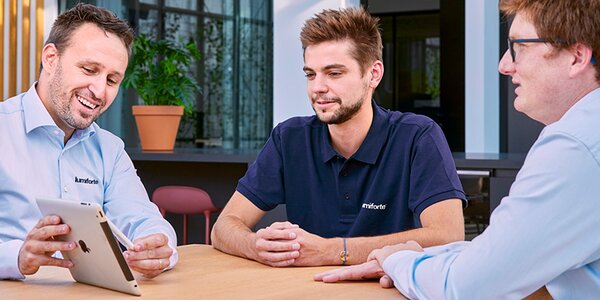 WORKING AT LUMIFORTE
Lumiforte is constantly looking for motivated employees. If you are interested in making a contribution to our products, growing the business, and advancing your own development, apply to our job openings or send us an open application.
REVIEW THE POSSIBILITIES