Protection for crop and greenhouse

Sudlac offers a series of reliable and effective products that protect crops against excessive sunlight to the maximum.
Protection against the sun

Sudlac products reduce direct sunlight radiation. This reduces the stress experienced by plants and prevents sunburn, which benefits yield and quality.
Temporary and removable shading agents

The Sudlac shading coatings are very user friendly and gradually wear off as the season progresses. These agents are applied to the greenhouse cover at the beginning of the season. The protection provided by the various coatings lasts 2, 4 or 6 months. Depending on the crop's needs and the local weather conditions, the grower chooses a product that provides protection for a shorter or longer period. Removing the coating is not necessary as it wears off by itself.
In addition, a series of removable coatings is also available. These coatings are focused on maximum protection from the sunlight and offer stable protection through their entire service life. The grower determines when to remove the shading agent from the greenhouse cover using Topclear.
Applying a coating

The shading coatings from Sudlac can be applied and removed in various easy and responsible ways. In general, applications only take place during dry weather circumstances and when no precipitation is expected during the drying process. Coatings are applied to the greenhouse cover manually, mechanically, or by helicopter. Mix the coating with the desired amount of clean water prior to applying it to the greenhouse surface with the appropriate spray equipment.
MANUAL APPLICATION                    
EASY TO USE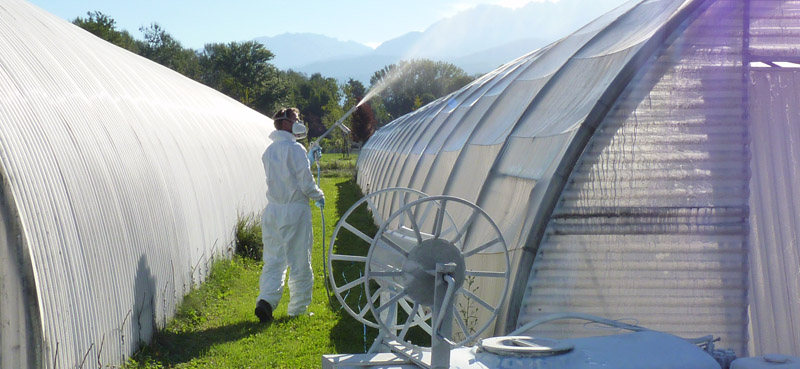 MACHINE APPLICATION
BETTER RESULTS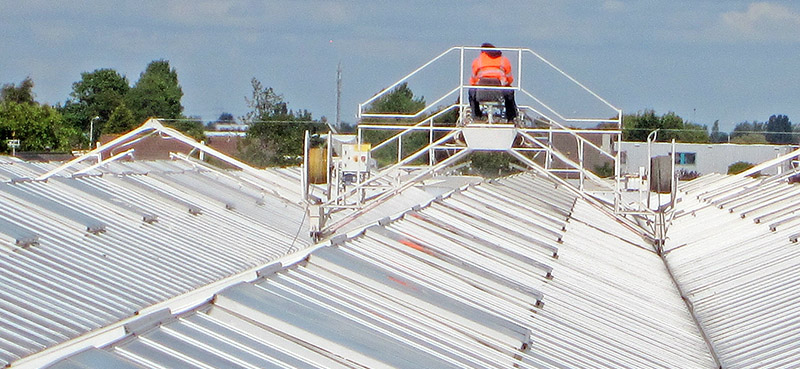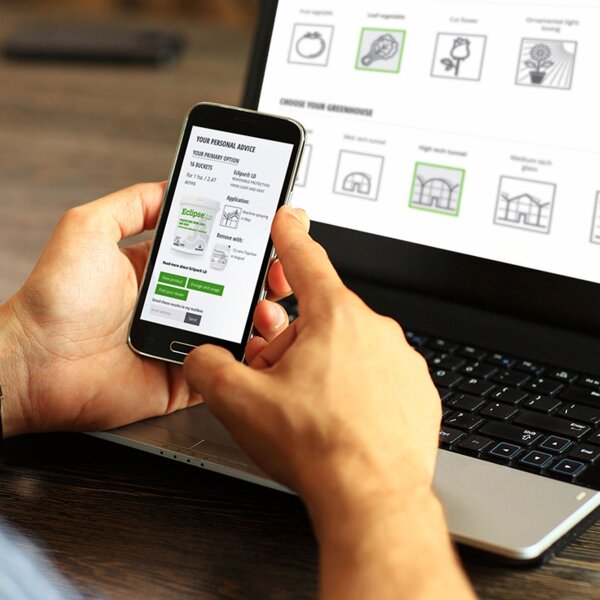 Use the online product recommendation tool to choose your Sudlac product
The online recommendation tool provides a quick advice on which of our products suits a grower's needs best. It leads you to the shading product that best fits your conditions (climate, greenhouse characteristics, method of application and crop surface area) and your crop.
ONLINE RECOMMENDATION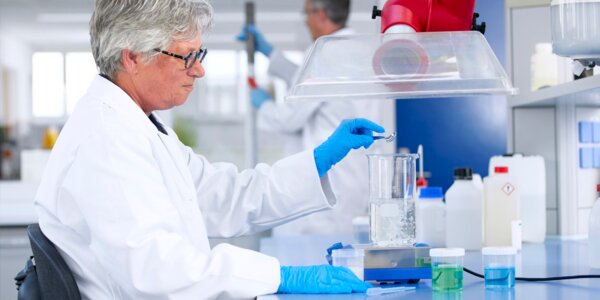 WORKING AT LUMIFORTE
Lumiforte is constantly looking for motivated employees. If you are interested in making a contribution to our products, growing the business, and advancing your own development, apply to our job openings or send us an open application.
REVIEW THE POSSIBILITIES