OUR SUSTAINABILITY GOALS

Lumiforte has strategically chosen to prioritize 4 Sustainable Development Goals (SDGs) to ensure a high level of quality in our efforts towards sustainable development. These goals are responsible consumption and production, clean water, climate action, and zero hunger, which are all part of the United Nations' 2015-2030 development agenda. By focusing on these 4 specific goals, Lumiforte aims to make a meaningful impact and contribute to the global effort towards achieving the SDGs.
Tackling climate change

Lumiforte develops products for the greenhouse sector that reduce CO2 emissions, lower water consumption, and stimulate biological pest and disease control.
Lumiforte shading coatings lower temperatures in the greenhouse, which reduces ventilation needs. Because vent windows are open less frequently this also reduces CO2 emissions. Furthermore, less CO2 needs to be supplied to grow the crops.
Because greenhouses do not become as hot in summer, plant evaporation rates drop, and plants therefore need less water.
Lower greenhouse temperatures in summer promote biological crop control and provide a more pleasant working environment for employees.
Because light is better able to enter the greenhouse in winter, less energy is required to heat it. More energy in winter also reduces the chance of diseases and pests.
TARGETS WITHIN THE HORTICULTURAL SECTOR IN NETHERLANDS (WHC)
Between 2010 and 2017, the CO2 emissions of the Dutch greenhouse horticulture sector decreased from 8.1 megatons to 5.9 megatons.
Between 2004 and 2016, emissions to surface waters from fertilizers and crop protection agents used by the Dutch greenhouse horticulture sector decreased by 90 to 95%. The greenhouse horticulture sector aims to be virtually emission-free by 2027.
In 2012, 70% of greenhouse operations made use of biological crop protection agents. By 2016, this percentage had grown to 85% and continues to increase.
In the Netherlands, it takes 4 liters of water to grow 1 kg of tomatoes. In Southern Europe, it takes 60 liters of water to grow 1 kg of tomatoes.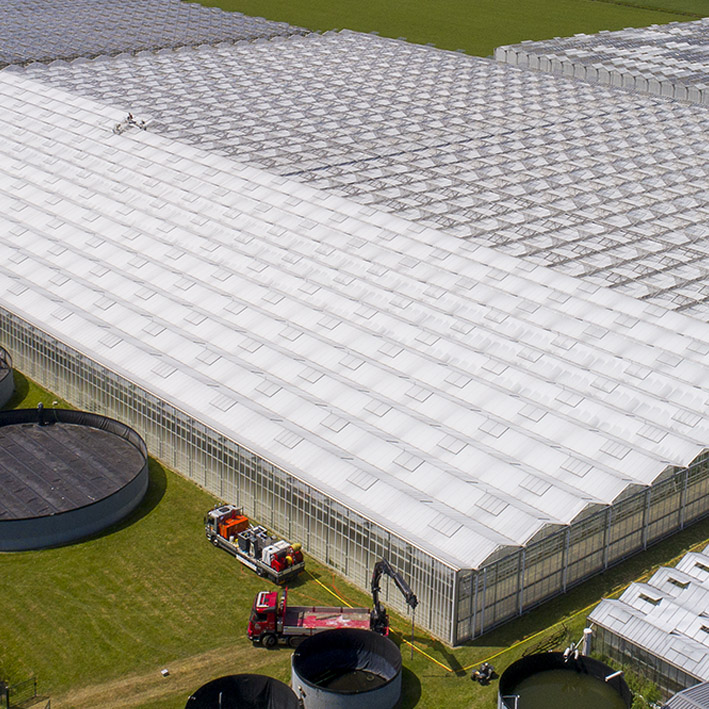 Sustainable production and consumption

Lumiforte minimizes waste and uses the least amount of energy possible during production. Whenever possible, packaging is made of recycled plastic.
We use educational videos, courses, and newsletters to show users how to use our products with the least possible impact on the environment.
We promote the recycling of used buckets and cans. We are also attempting to reduce the use of small-sized packaging in favor of bulk containers (IBCs).
RECYCLED PLASTIC FOR PACKAGING
The buckets containing our coatings are made of 100% recycled PCR. PCR is recycled polypropylene plastic derived from consumer waste. The CO2 emissions generated during the manufacture of buckets using recycled plastic is 90% lower than with buckets made from new materials. We are currently investigating whether it is also possible to use cans made from recycled plastics.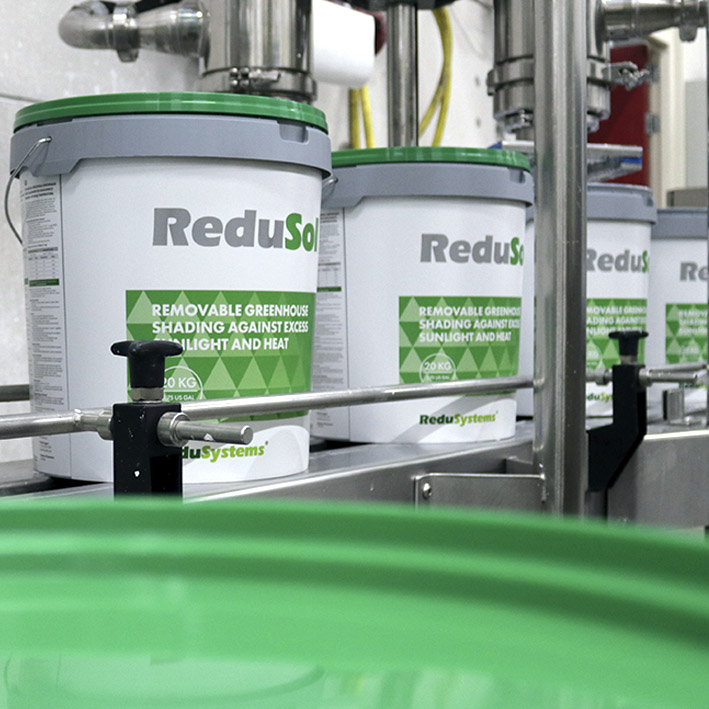 Clean water

To clean the wastewater that is released during our production process Lumiforte has developed a proprietary filtration system to purify wastewater. This filtration system is used at all our production sites so no contaminated water gets into the environment.
Lumiforte is continuously looking for more sustainable raw materials that can be used in the production process as an alternative to the currently used raw materials. This way Lumiforte reduces its footprint.
Protecting life on land and in water

Lumiforte products are partly or fully biodegradable. The aim is to make all products fully biodegradable in the coming years.
Wastewater from the production chain is treated and discharged neutrally. In this way we minimize the impact on land and in water.
Global collaboration

Lumiforte enters global partnerships to promote sustainable developments. For example, we are working together with AVAG, Greenhouse Marketeers, DSM, Merck, and 3M. We also are a member of Wageningen University's Club of 100.
We keep our customers informed of our sustainability goals through means of newsletters, websites, and social media. We believe that we can achieve the sustainability goals by working together.